I came across this gem the other day, a salmon cookbook. I'm already looking forward to eating some this summer although I'm not sure if I'll utilize any of these recopies, but who knows? I do love the fact that whoever owned this in the past, on page 27, has marked Salmon Patties as, "good". Perhaps that'll be the one I try.
I wasn't able to find any publishing information so I've listed the people involved that I could pull from the pamphlet.
It's interesting to me, to see who was involved in this. Makes me wonder what I will work on, maybe forgotten, that will surface many years later.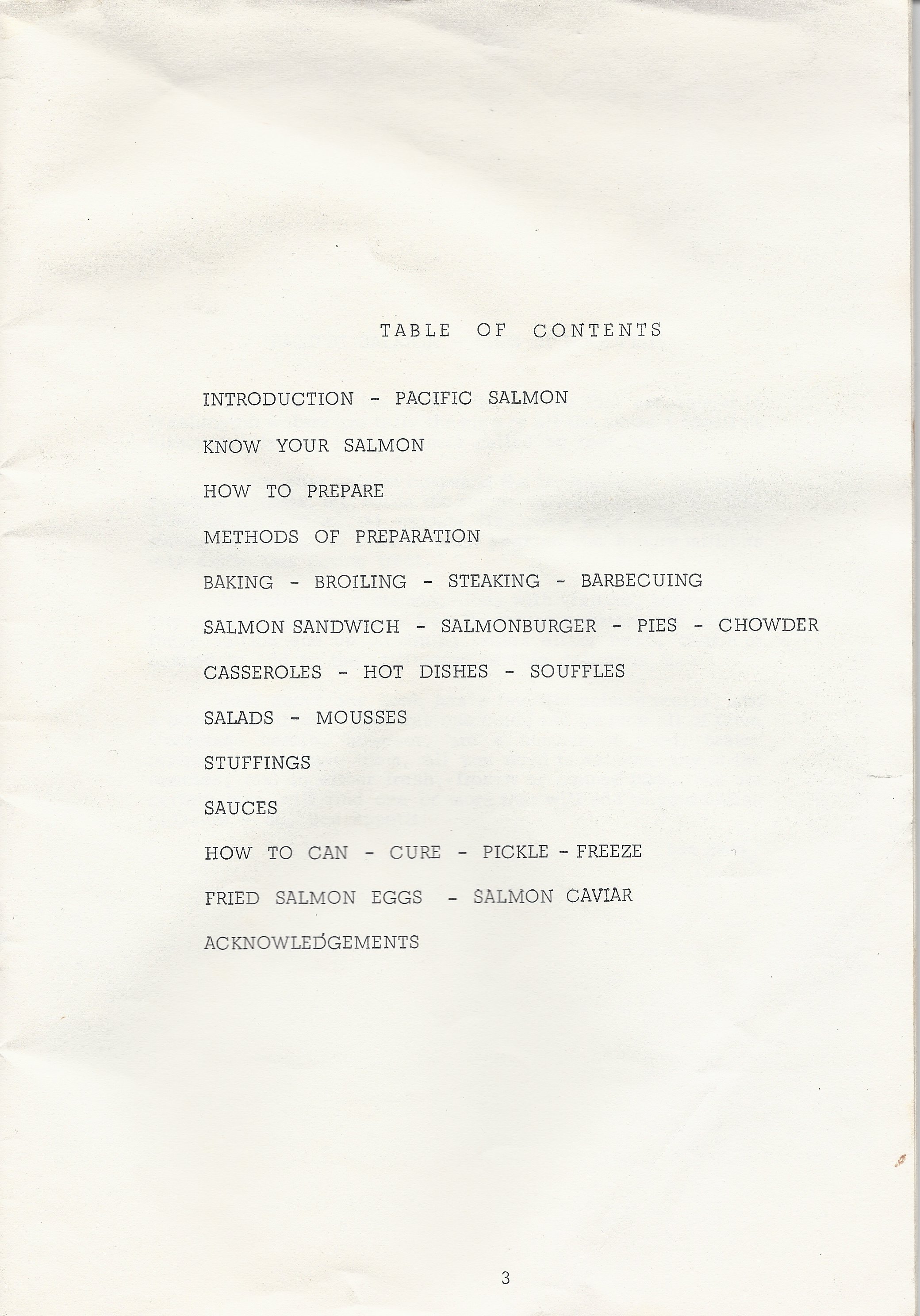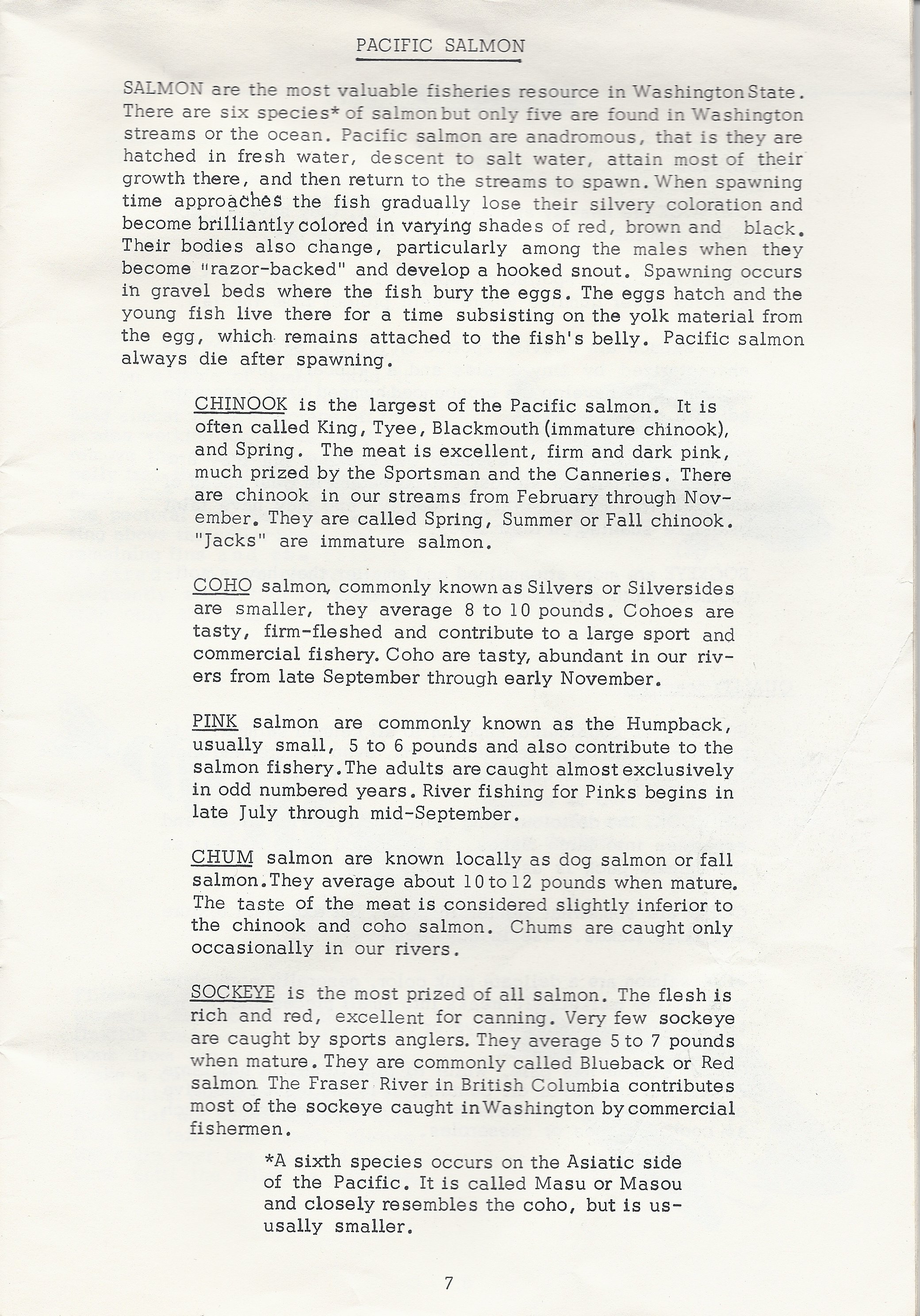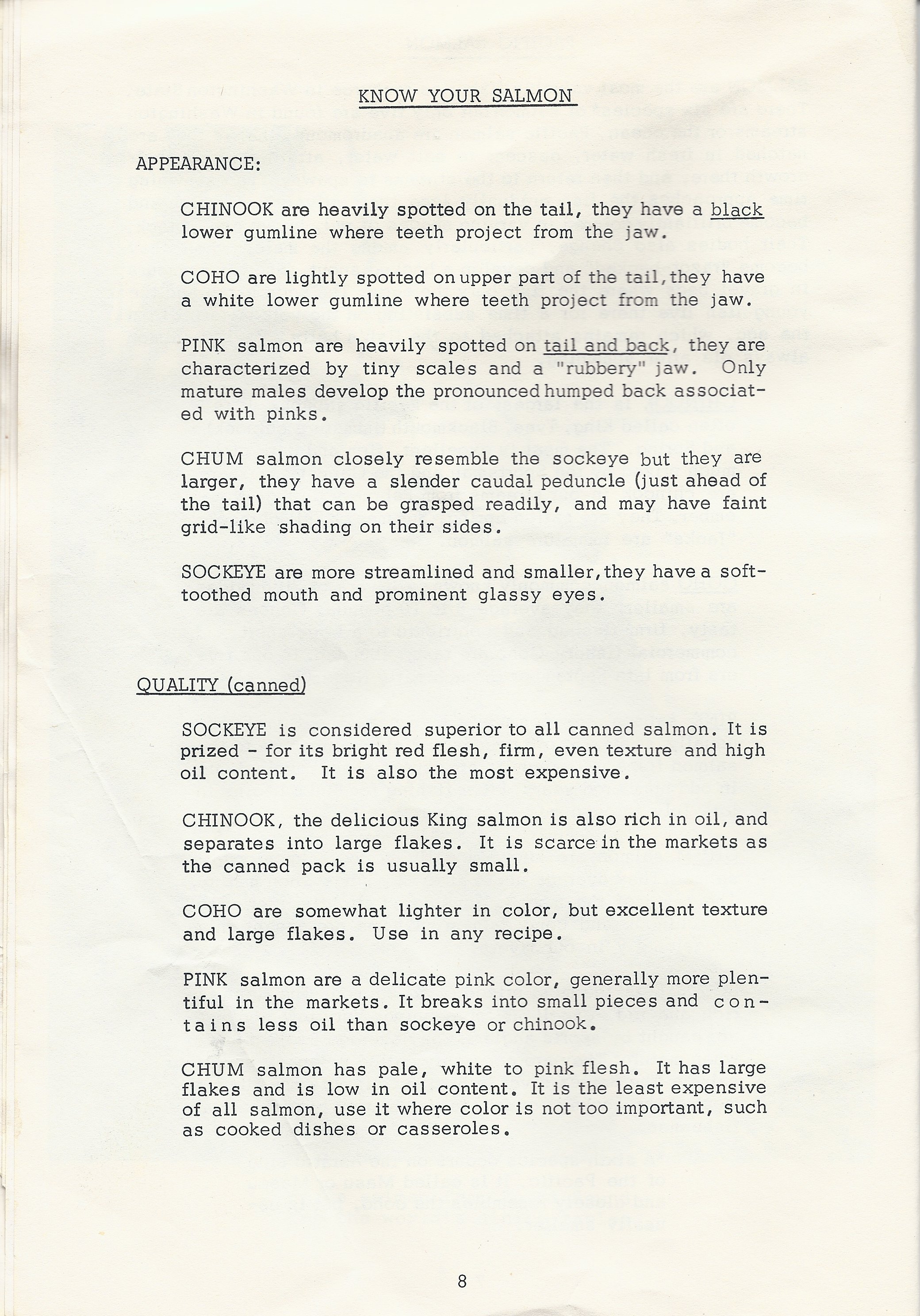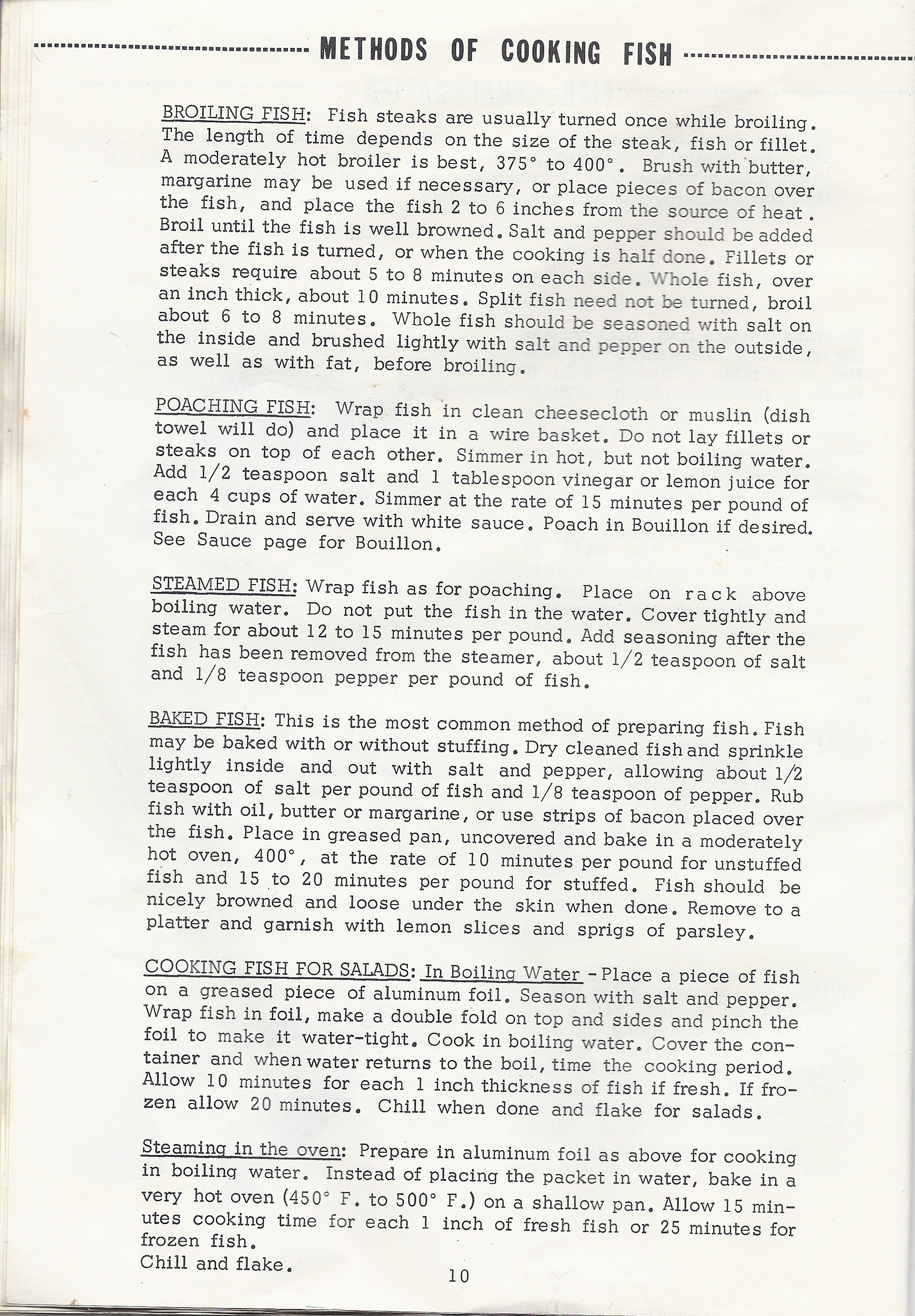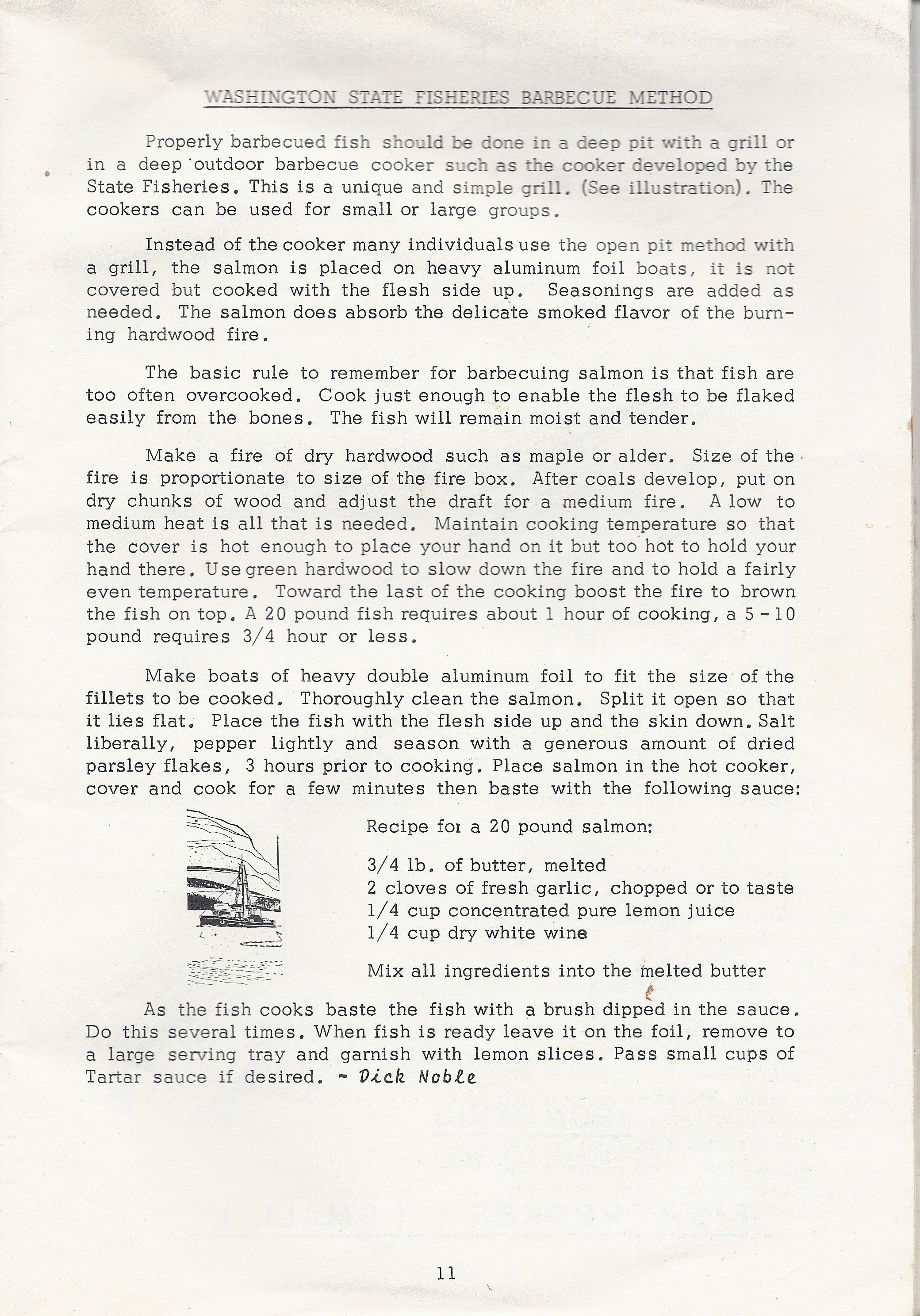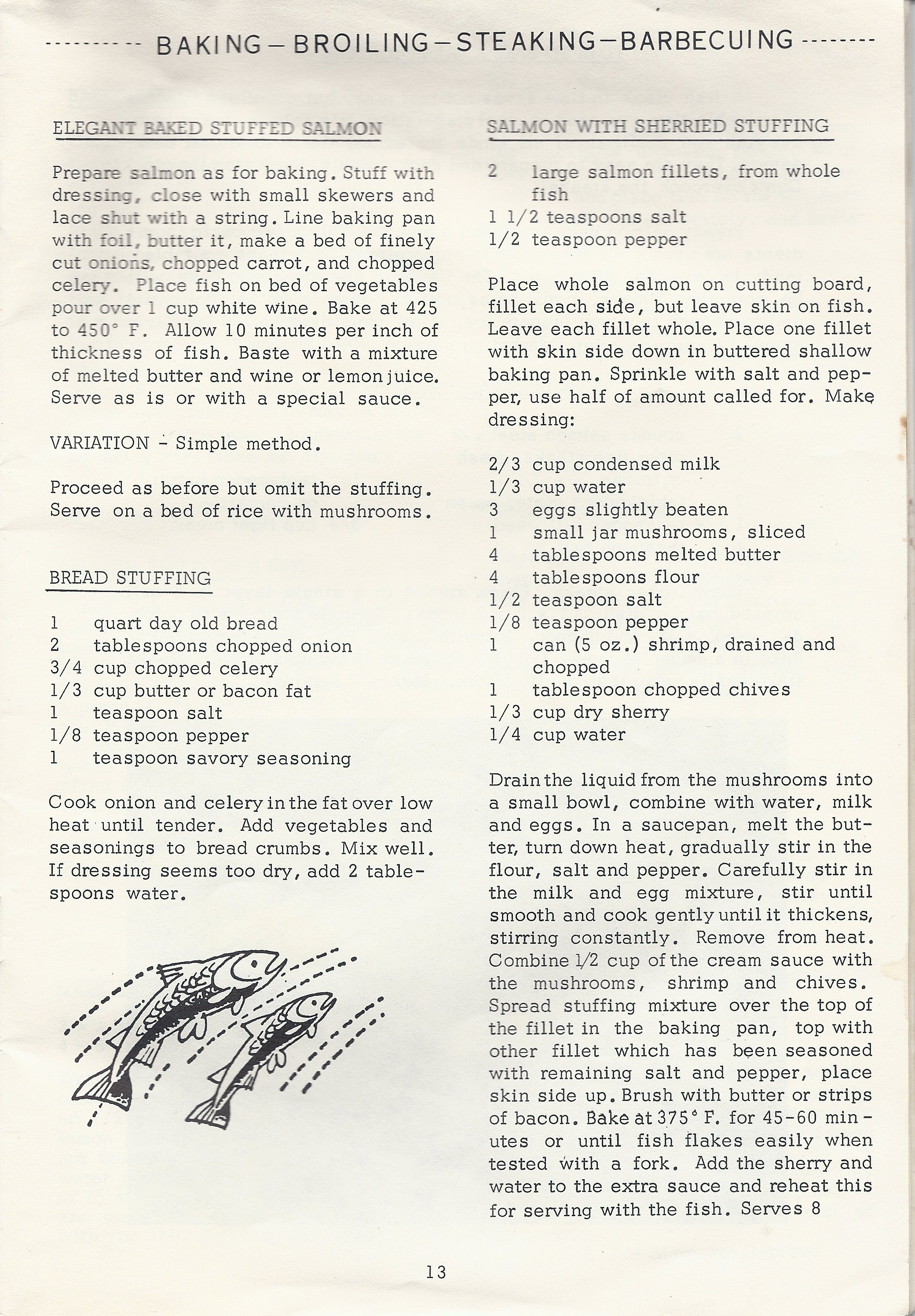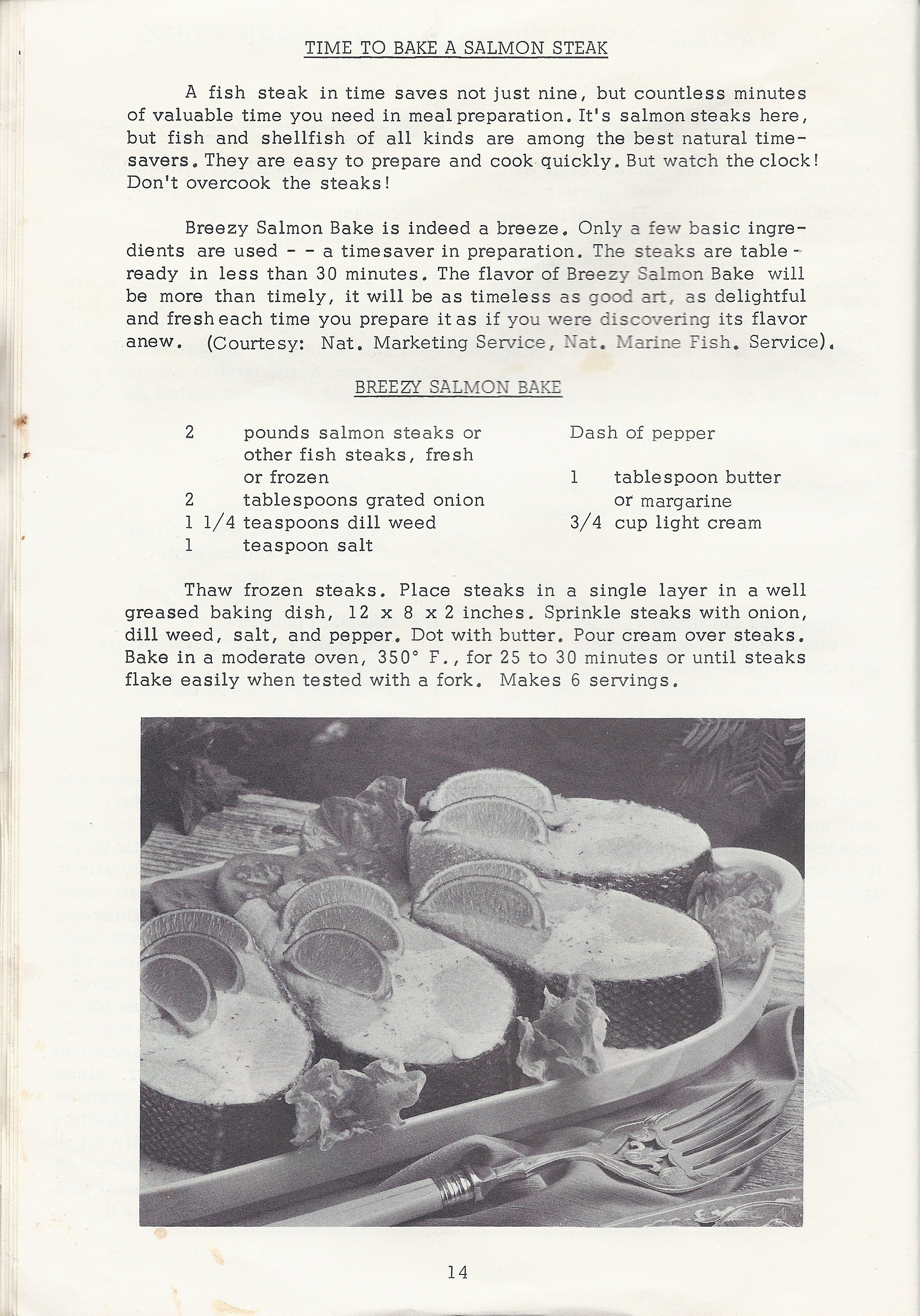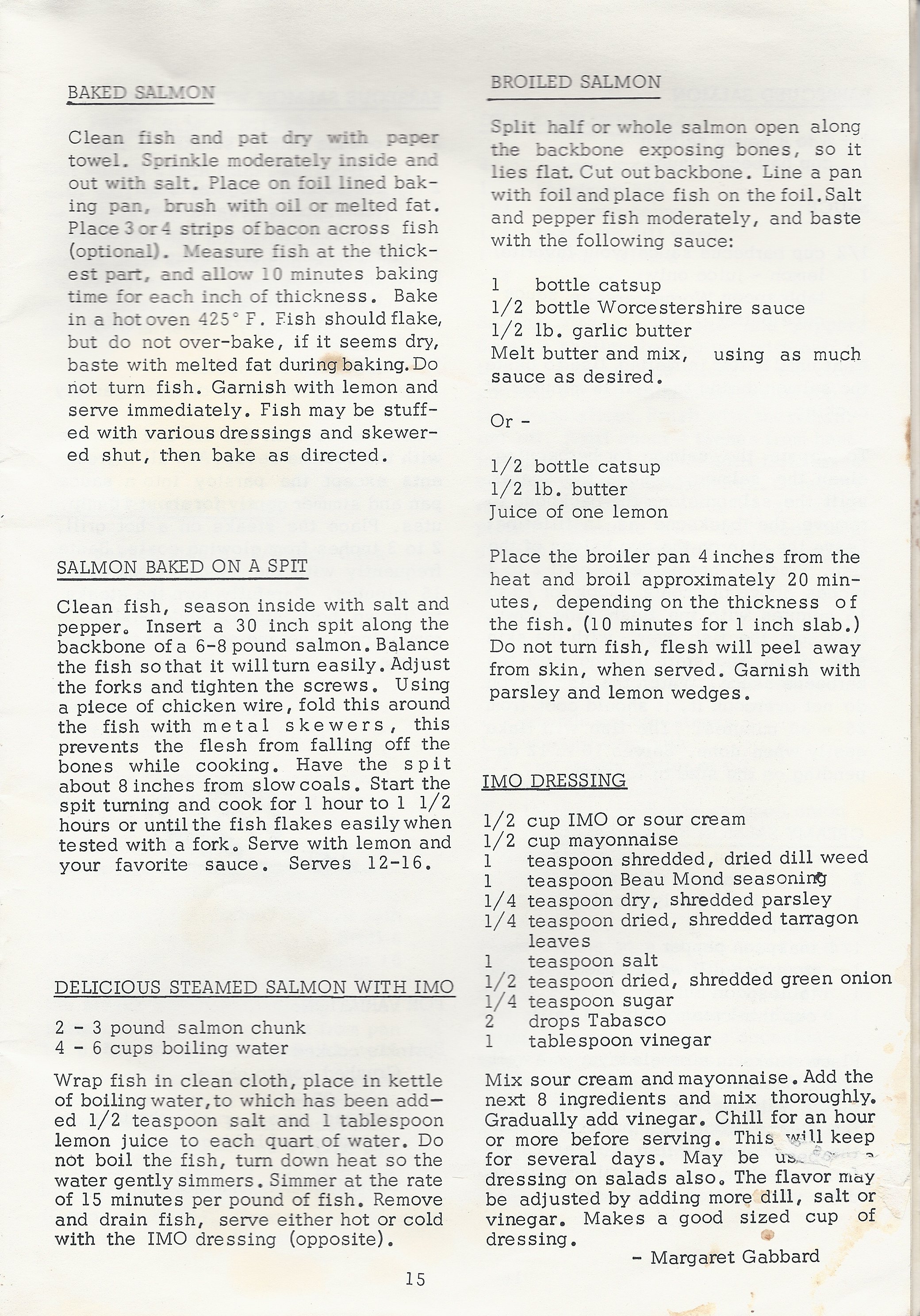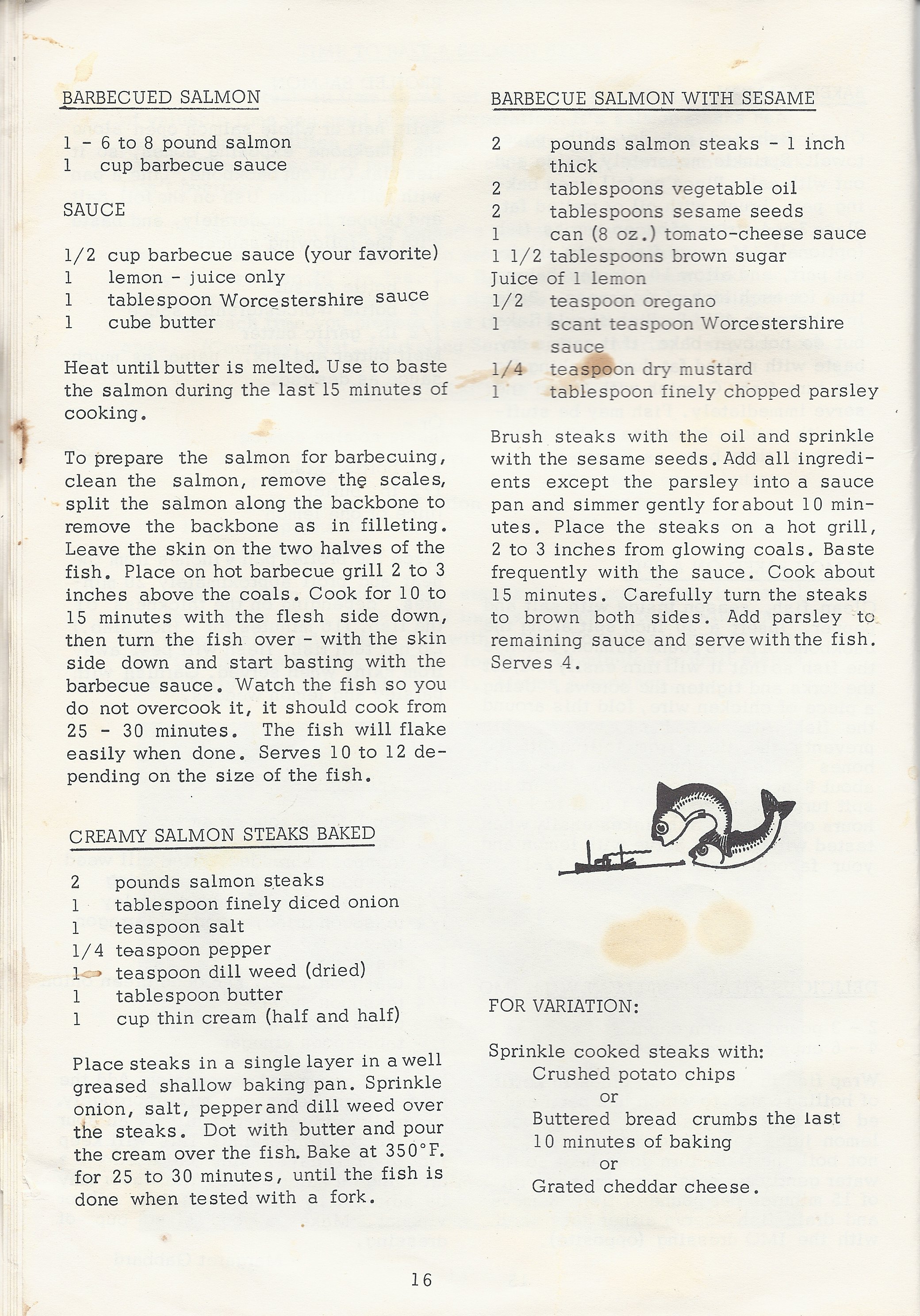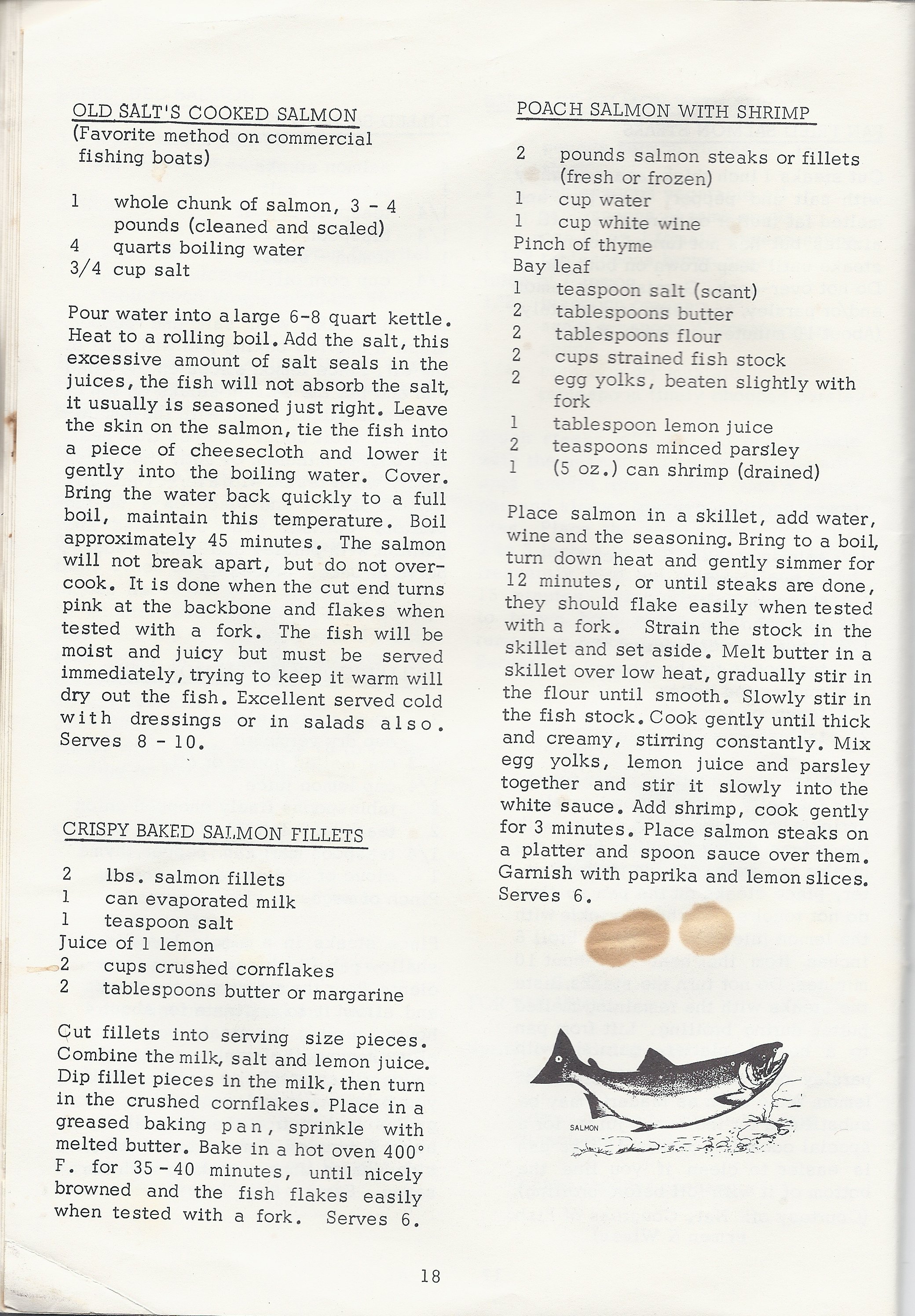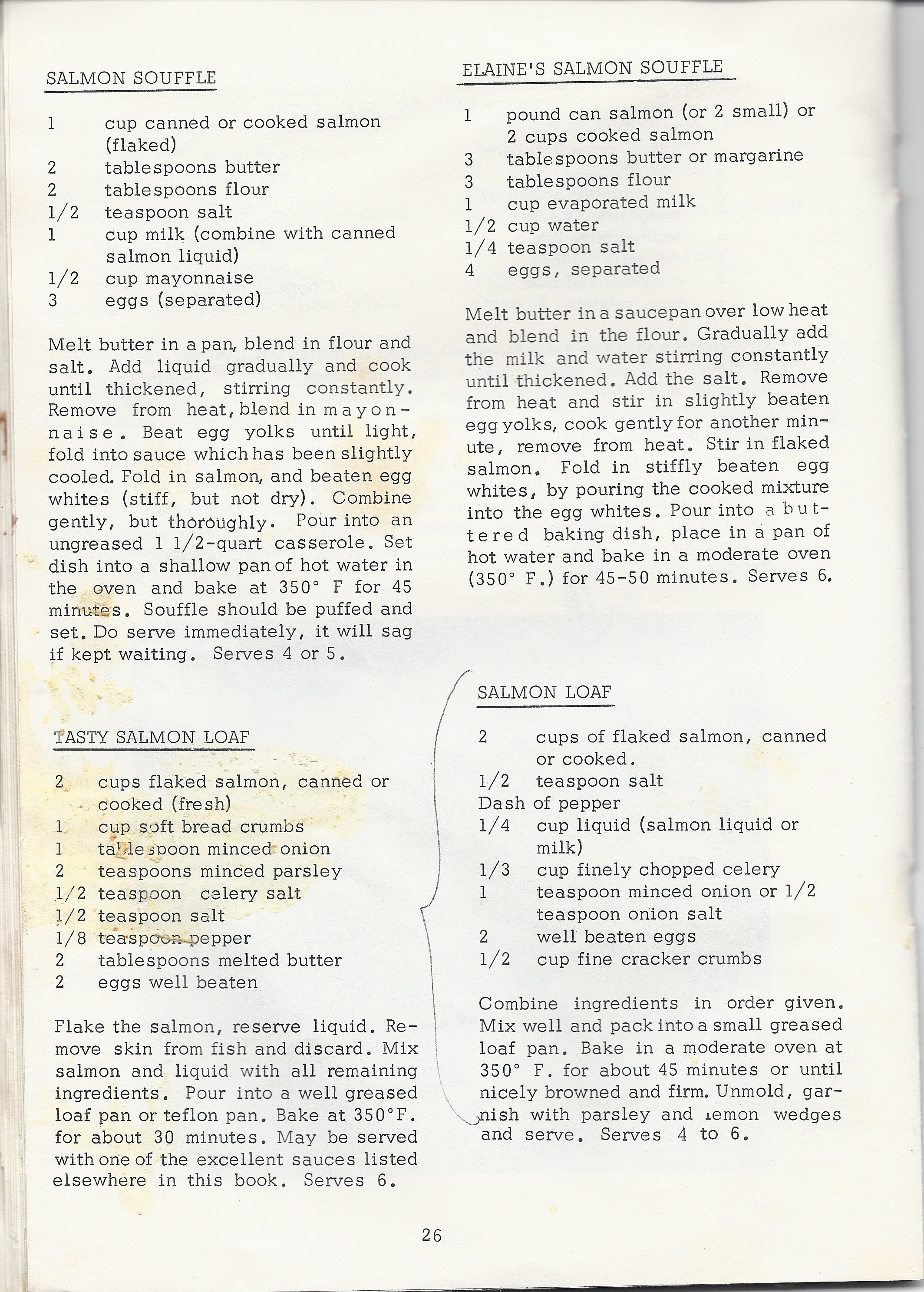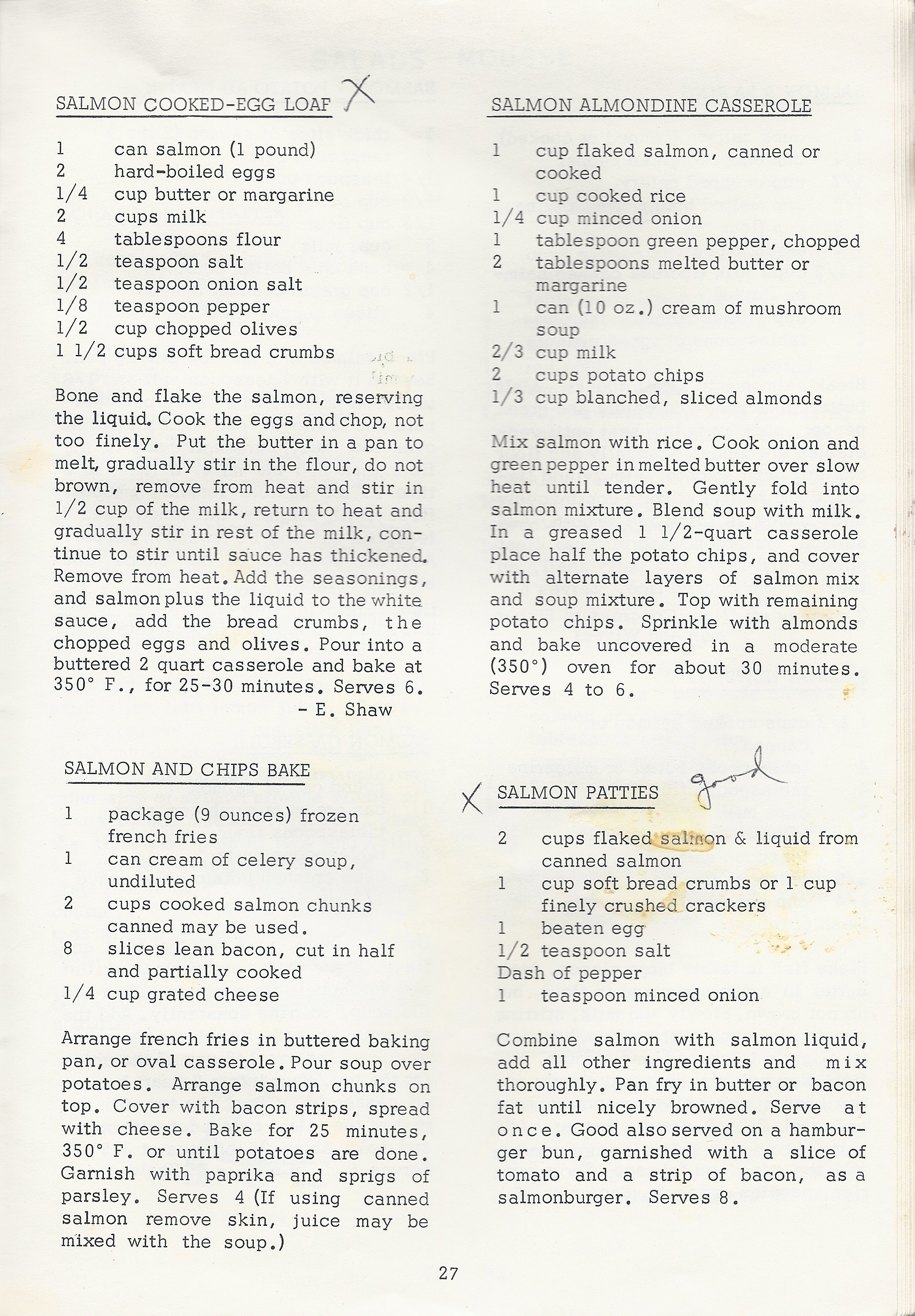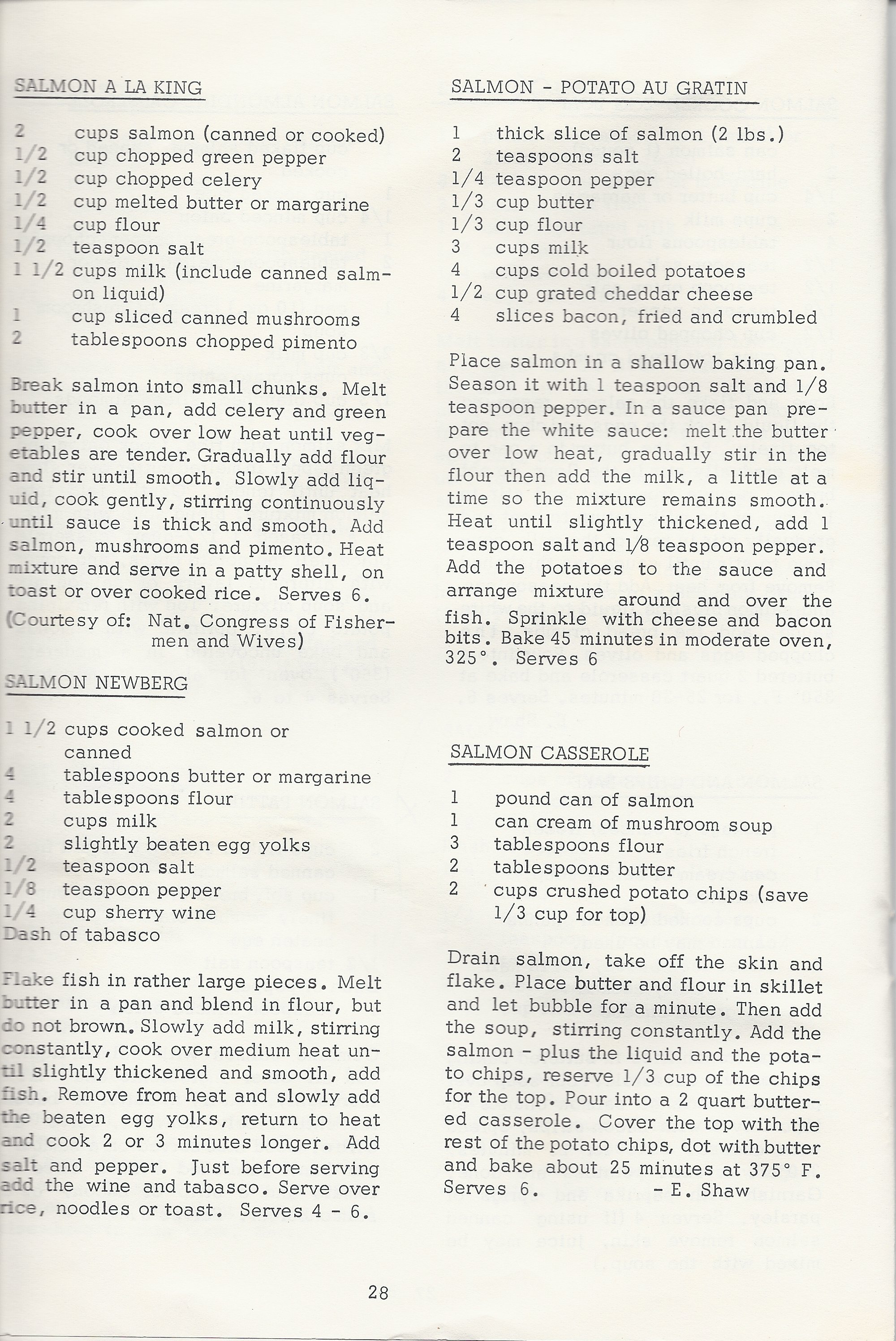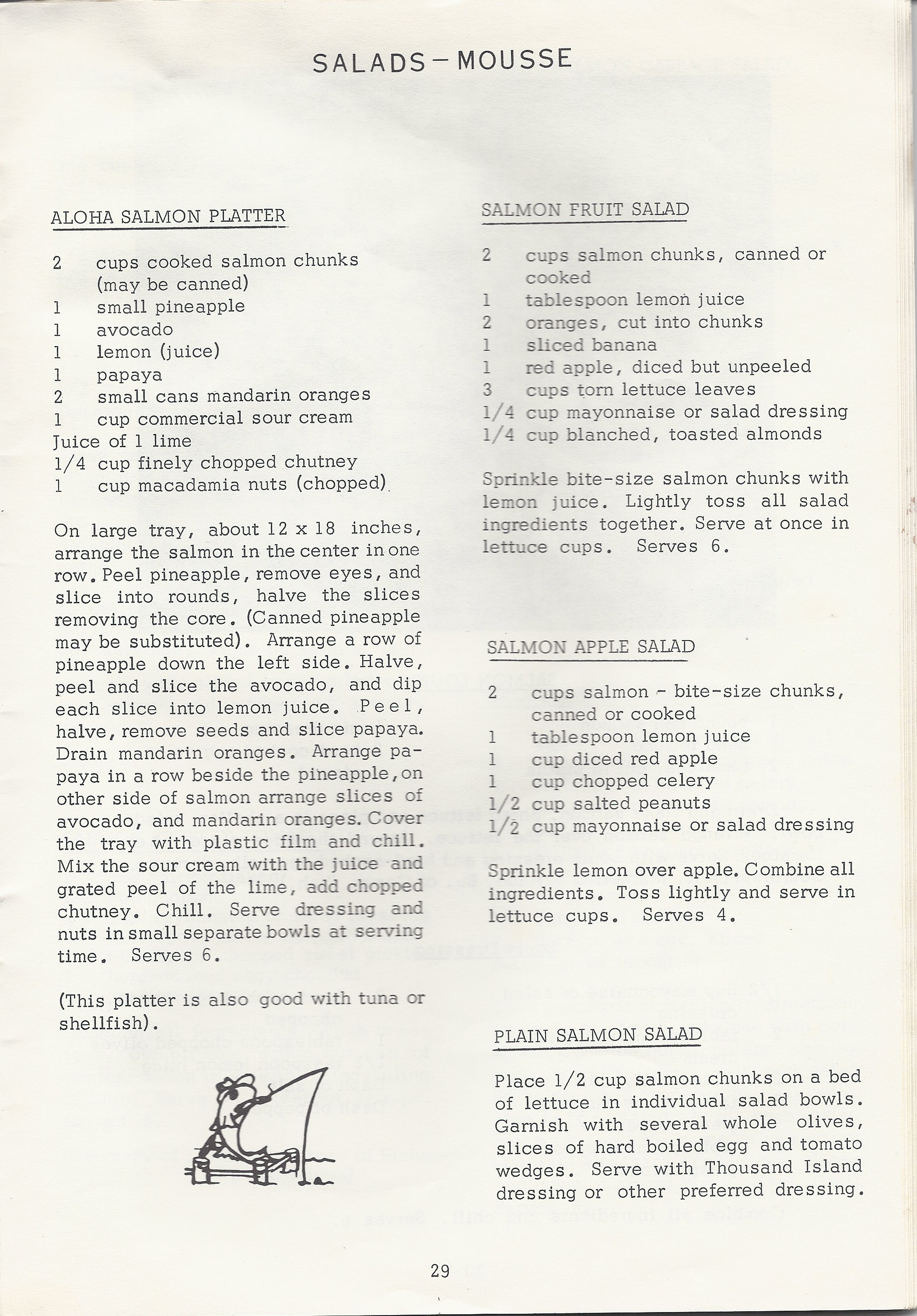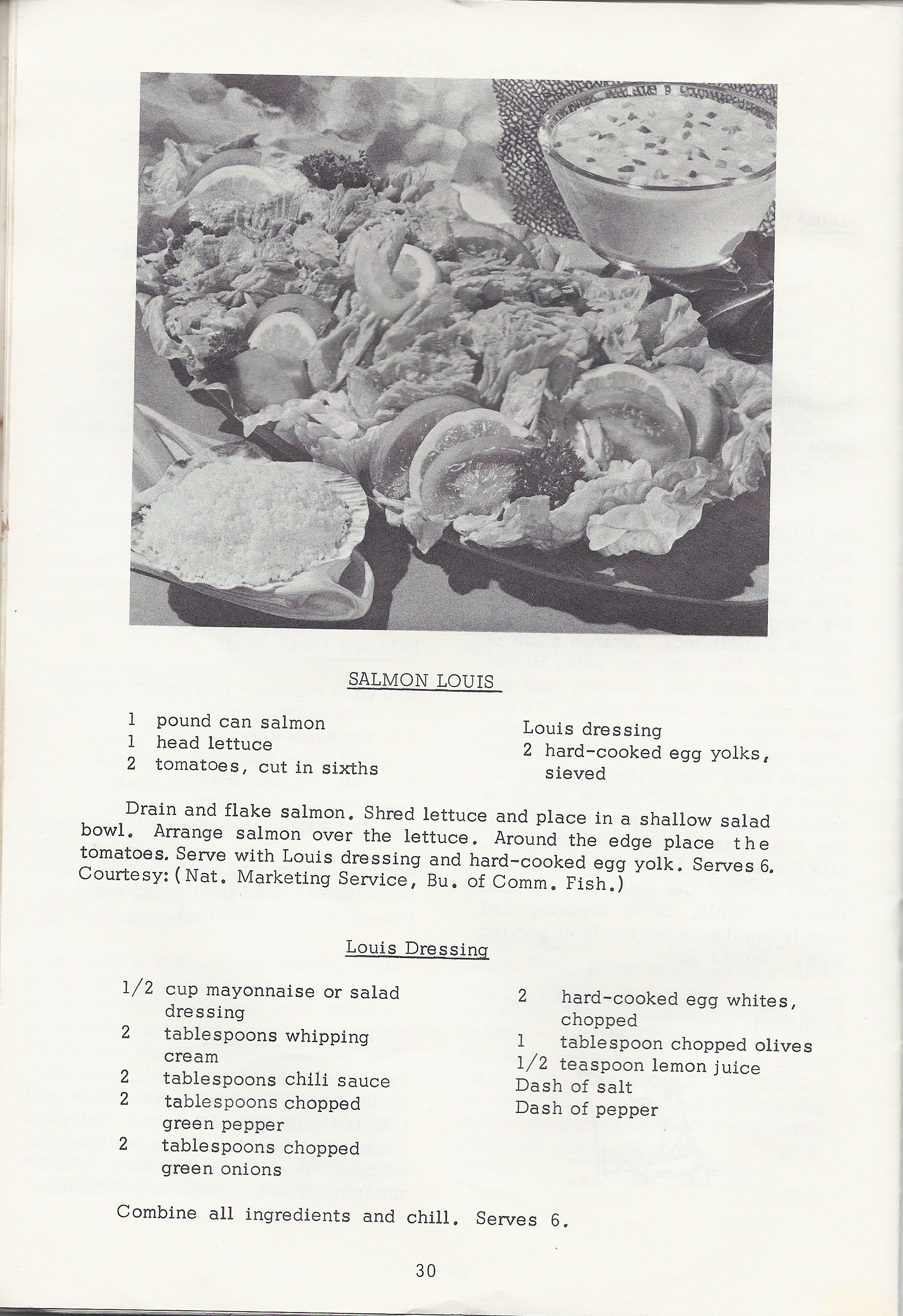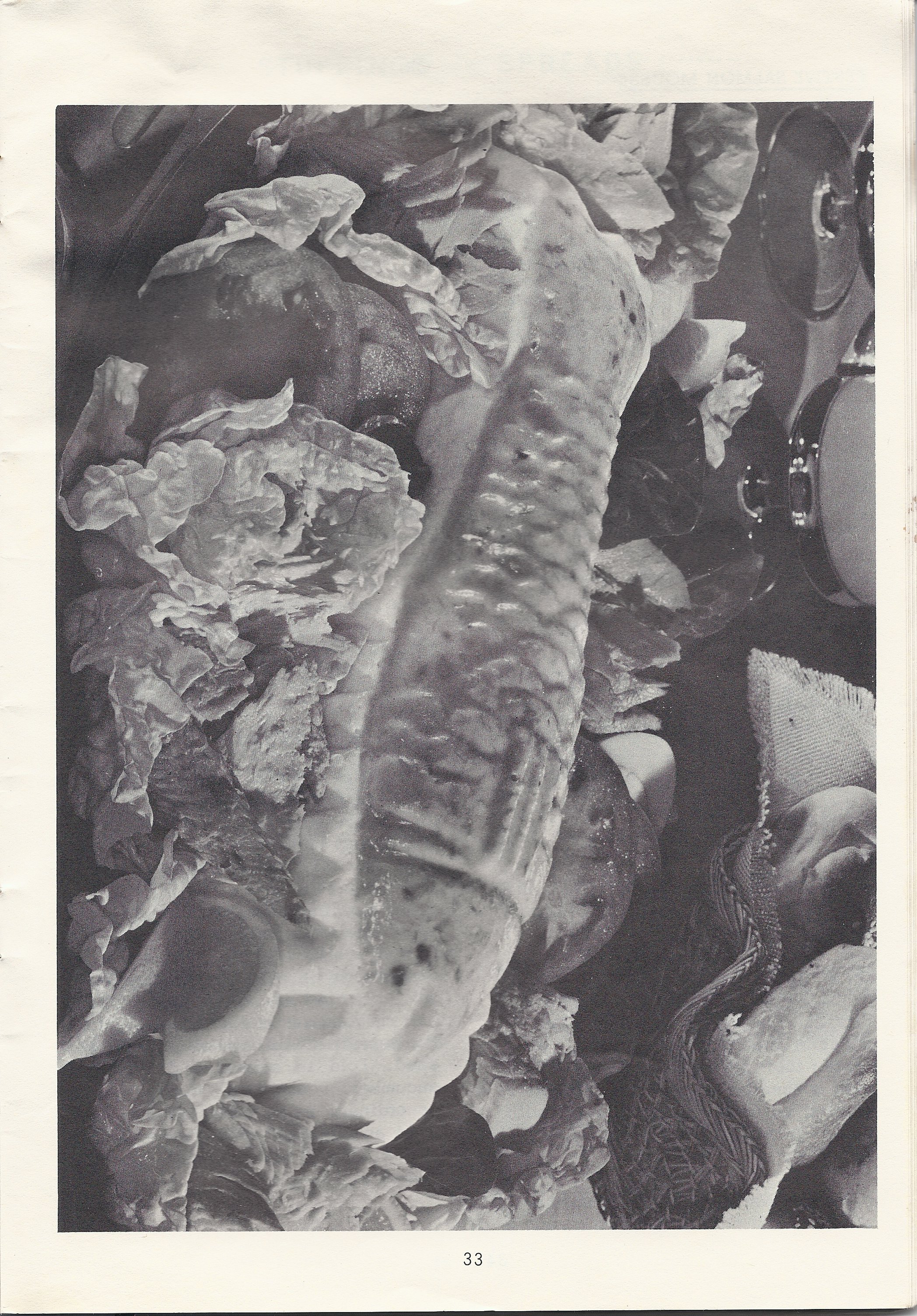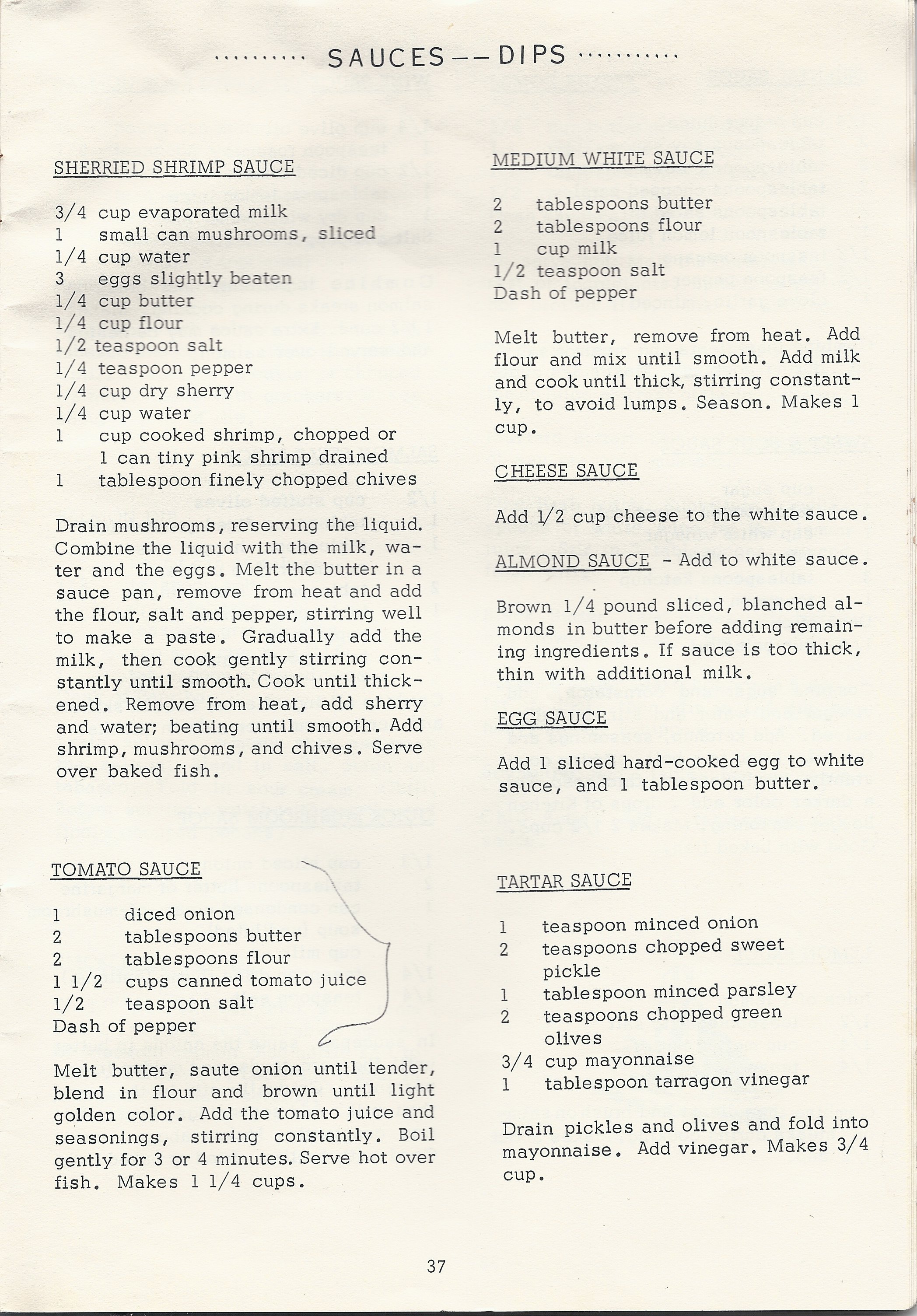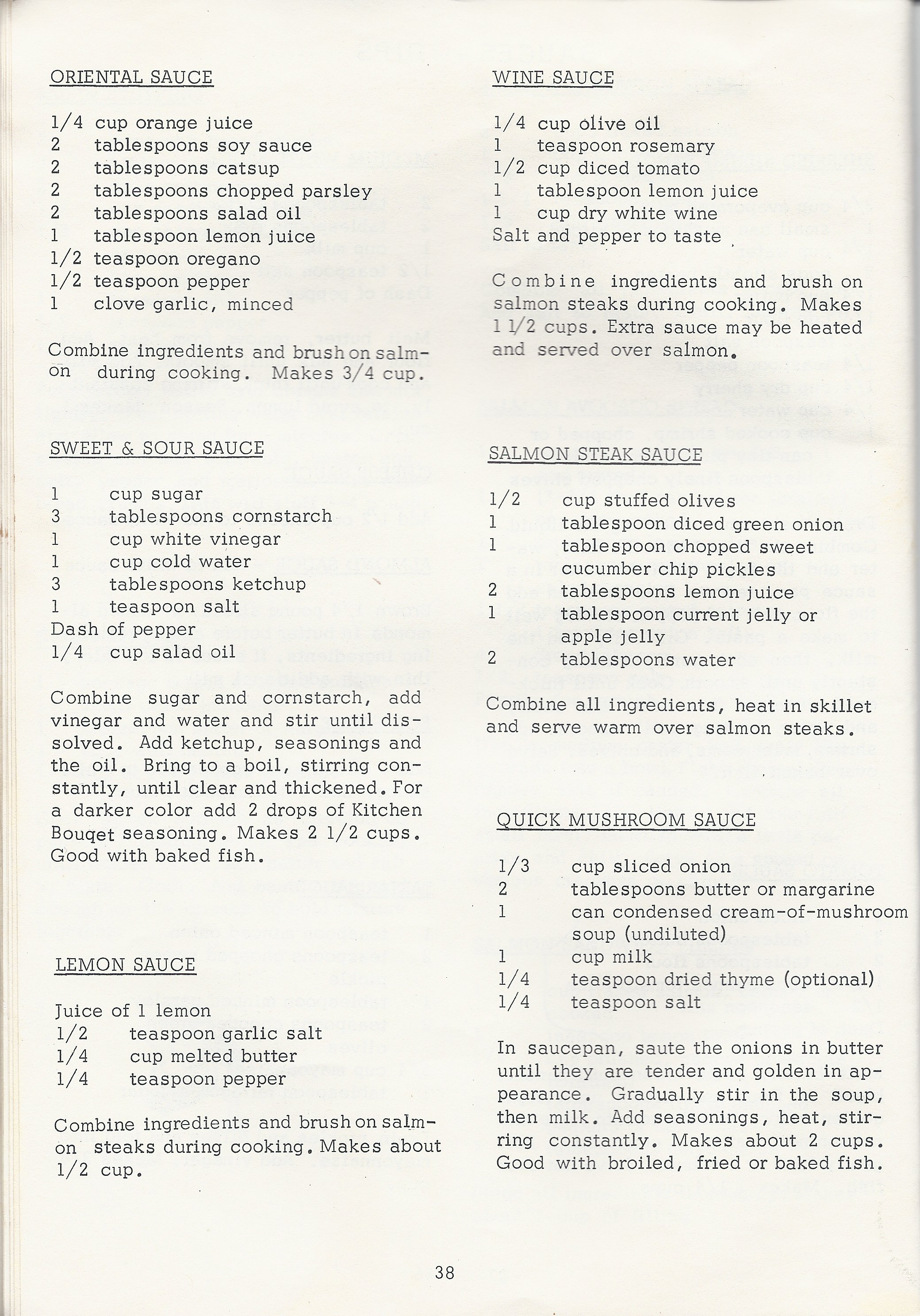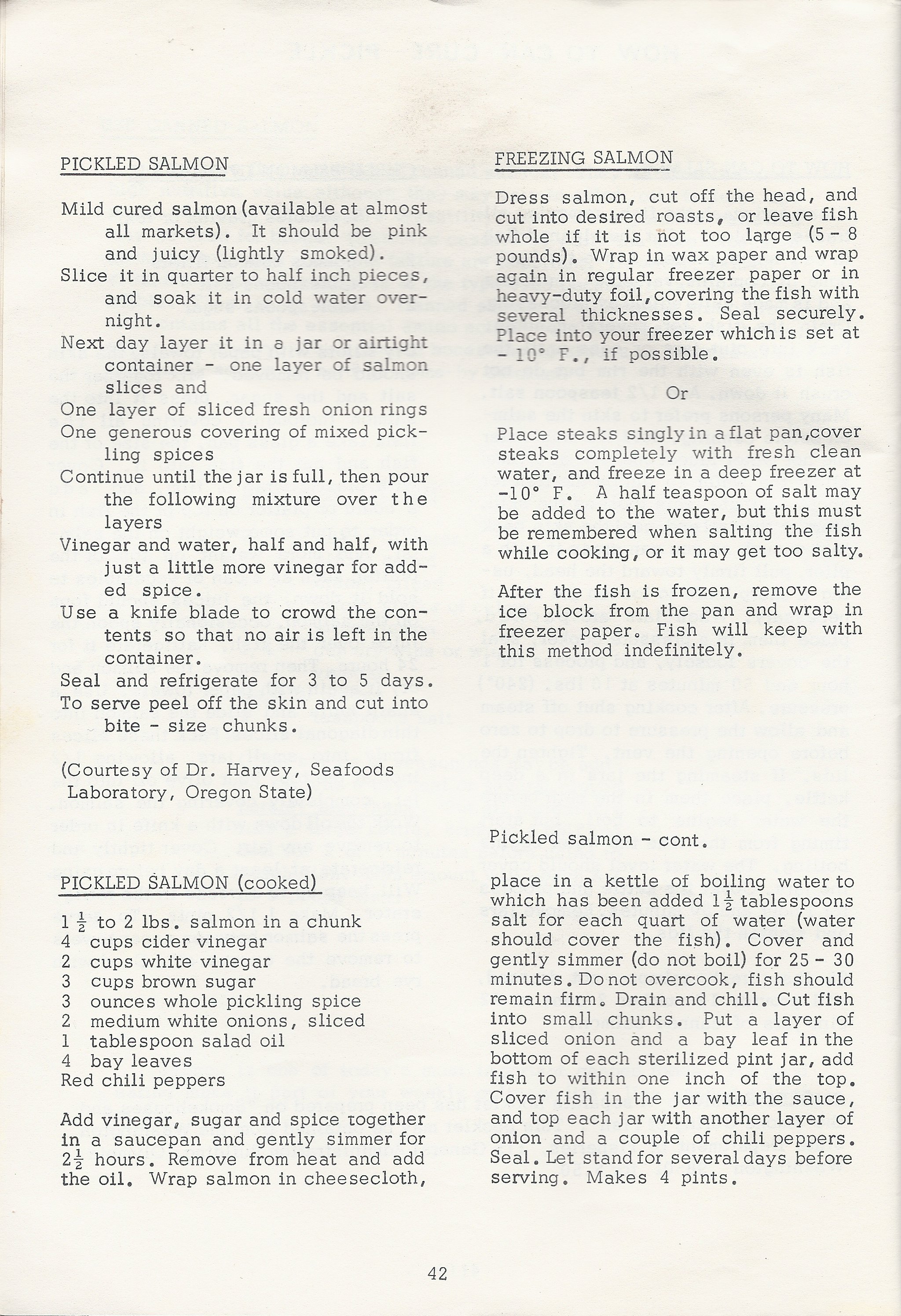 Title: Salmon Cookbook
Washington Department of Fisheries
Eating pleasure from Washington State's King of fish
Olympia, Washington
by: Iola I. Berg; Editorial Assistant