In April, I took a trip the Mt. St. Helens Volcanic Monument.
This was of particular interest to me as I've never been to the monument. However, growing up as a nine year old just 185 miles north, I can remember the build-up and subsequent eruptions.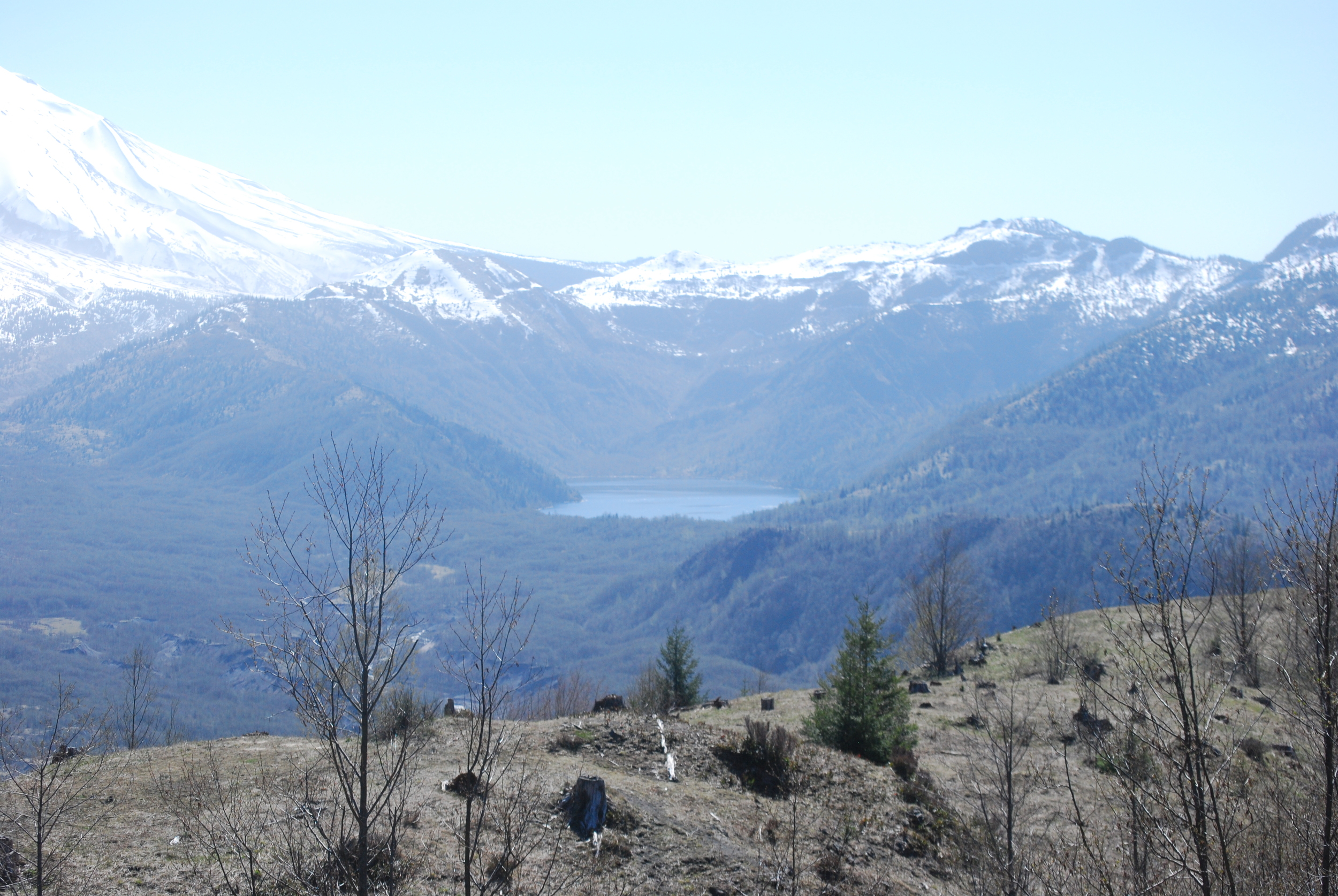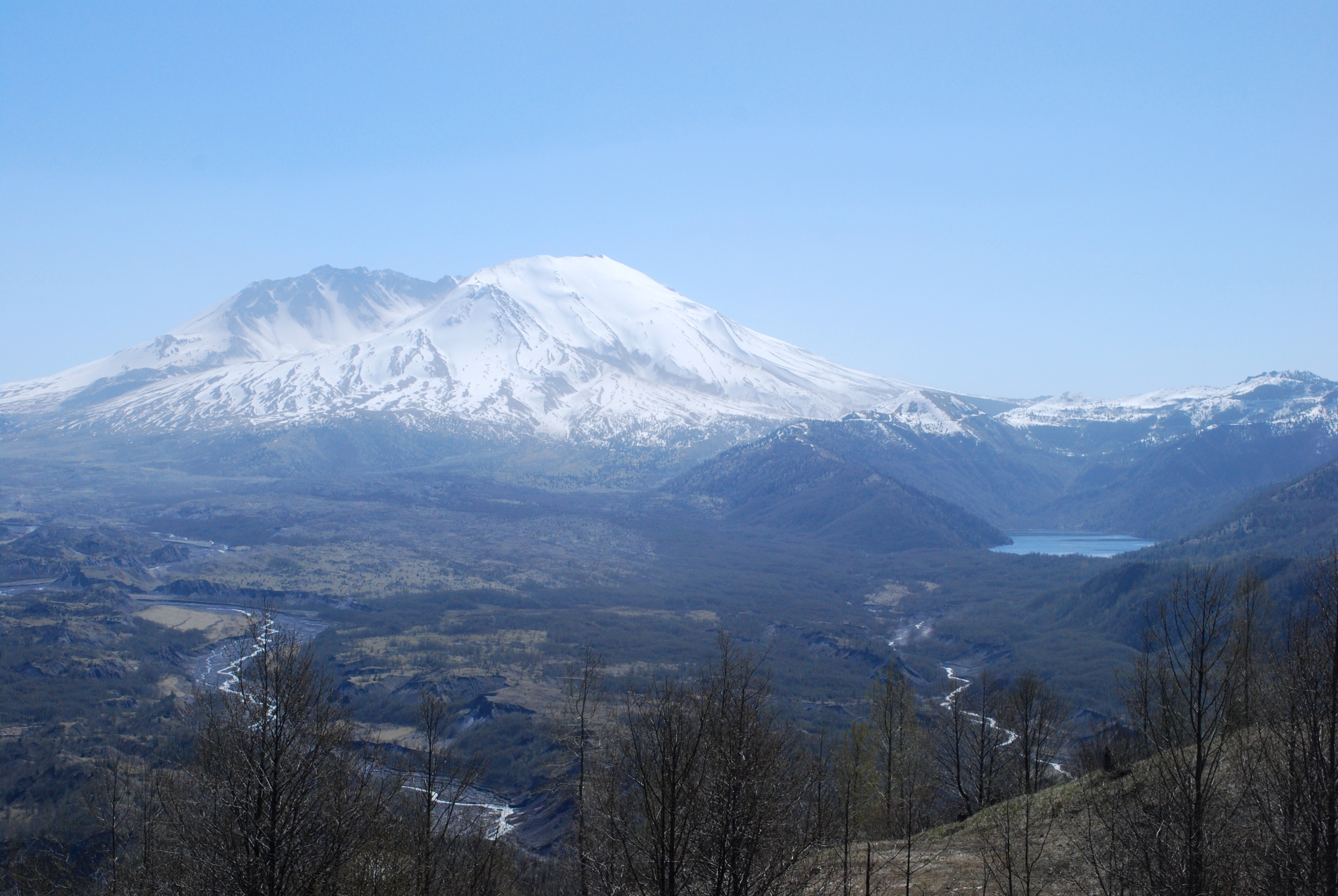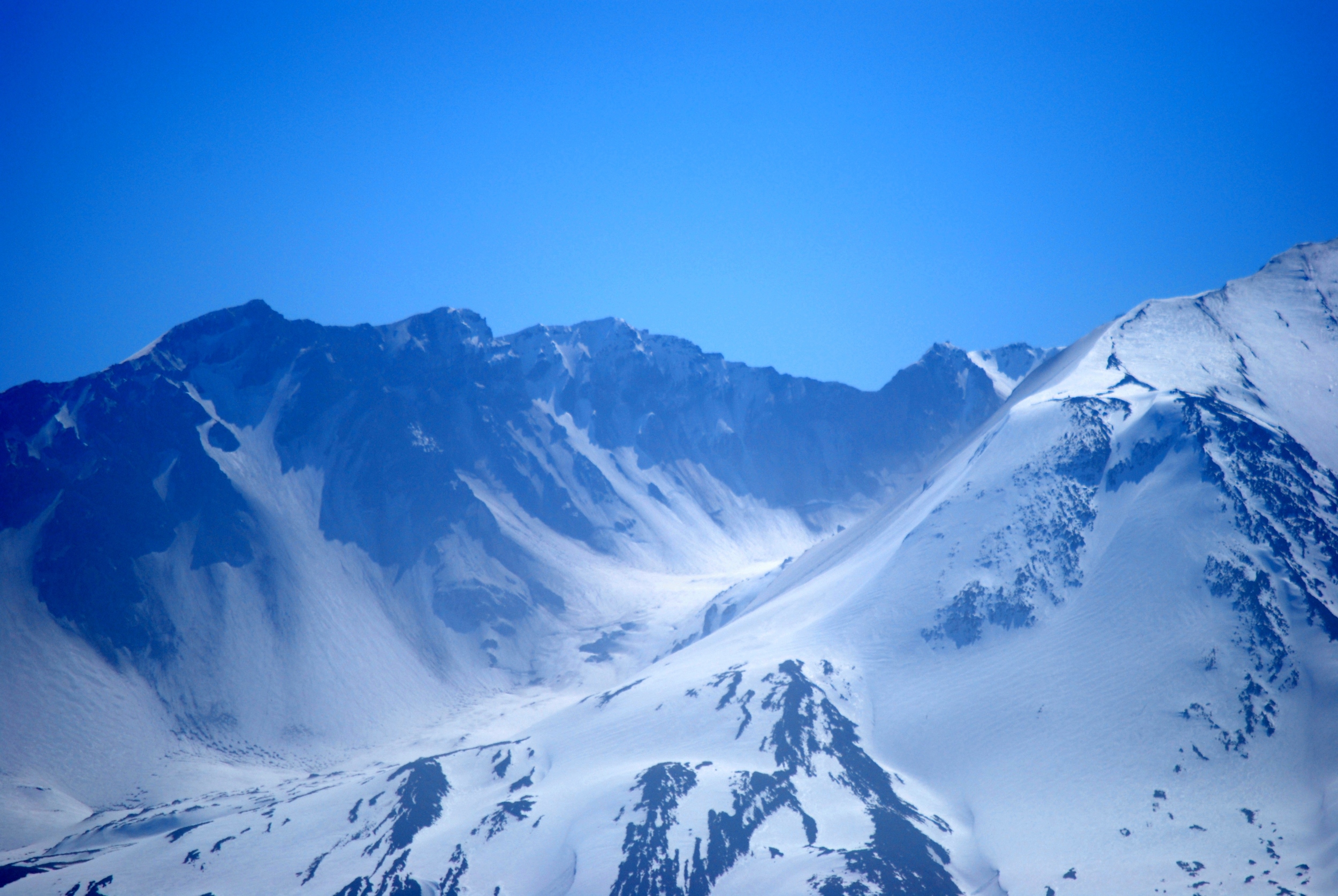 While my home was not in the path of any major activity, I do remember many earthquakes and waking up many morning to a coating of ash on everything outside. I recall seeing massive ash clouds from eruptions from the corner of my street. Also, my grandmother worked as a chemist at Rayonier in Shelton, WA. I still have a sample of the ash she gave me.
Being excited to show the kids a bit of my childhood history, we packed everyone up, and headed off only to arrive and find that, despite beautiful weather on a spring day, some roads, the observatories and all the buildings were ... closed.
No matter, you can close the gate on a road, but you can really take down a mountain and put it away for the winter. It's right there. You can't miss it, and there were plenty of opportunities to take it all in.
You could really see the regions where massive mud flows raged down the valley. Seeing where water has carved out new pathways in ash and mud was interesting. At one point we noticed that there were tree stumps all around us which is not unusual. But when you realize that none of the stumps are cut, but rather have ragged edges pointing away from the mountain, you get a sense of the power that was unleashed on the area.
It was also interesting to notice that, at the foot of the mountain, there was dust blowing across the area. I'm guess it was ash being stirred up by the wind nearly 36 years after the fact.
Since all the buildings were closed we parked at an outlook, set up some chairs and had lunch that we had packed. Talk about outdoor seating with a view!
When we got home I started digging to see if I could replace the knowledge gathering we would have received from the observatory.
The next morning, I found old local news coverage of the eruption and played it on the TV while we had breakfast, as if it were happening live. It was weird to recognize some of the images. It really gives you a sense of the events on a local scale.
Surprisingly, there is not much in the way of good documentaries about the eruptions. An old A&E production is the best I found.
NOVA has a great documentary about the recovery of the area, but it deals mainly with what happened after the eruptions. It is available at PBS.org as well as part of Amazon Prime membership.